Health & Wellness Tourism
The great wellness takeover
Data shows that wellness offerings increase TrevPar for hotels; a rise in wellness retreats is on the cards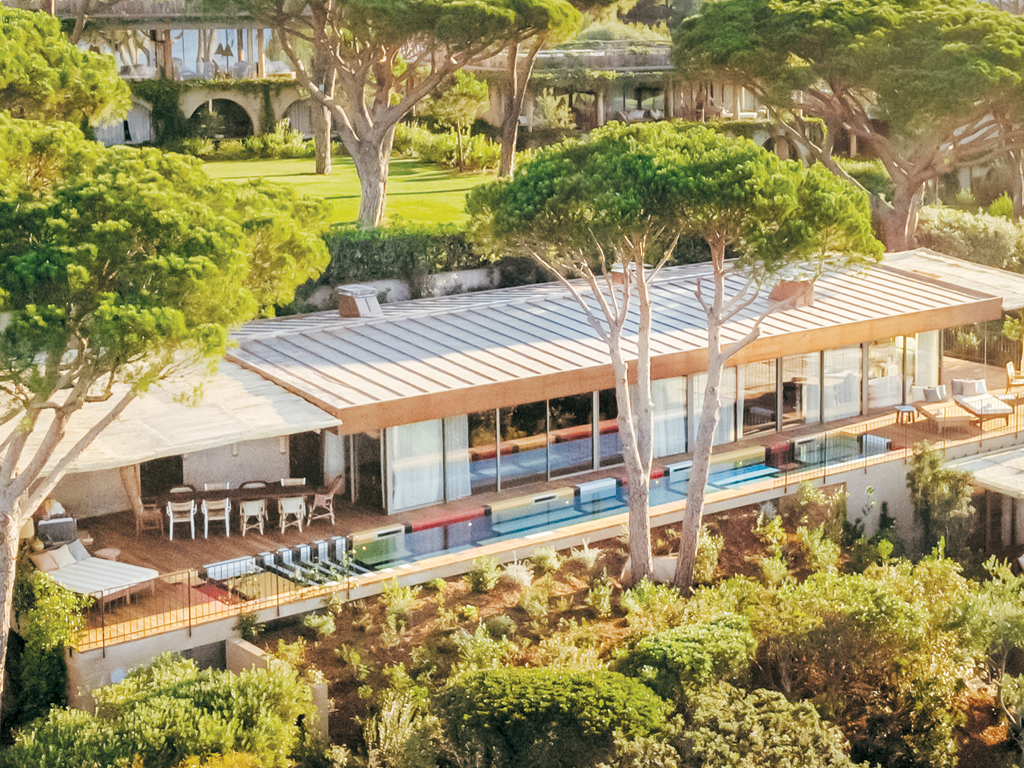 Hotels with wellness revenues exceeding $1 million generated 126 per cent more in TRevPAR (total revenue per available room) in 2021 than those with wellness revenues of less than $1 million, according to the latest Wellness Real Estate Report by RLA Global.
Average TRevPAR at properties with significant wellness offerings was still 35 per cent below pre-Covid levels in 2019, but this gap was much higher at 44 per cent and 55 per cent, respectively, at hotels with minor and no wellness offerings.
"After a year of pandemic and extended hotel closures, 2021 was about recovery and hotel performances show a clearly positive trend in 2021 compared to 2020," Roger A. Allen, Group CEO, RLA Global, said. "When looking solely from a revenue perspective, hotels with significant wellness offerings seem to have achieved better results than properties with minor or no wellness. The pandemic resulted in new revenue management strategies, giving priorities to average daily rates (ADR) over occupancy."
Meanwhile experts at Global Wellness Institute predict renewed momentum for the urban wellness resort concept.
Even before the pandemic, urban wellness resorts – restorative sanctuaries with comprehensive fitness, health, and spa services amid the big-city thrum – were proliferating globally. But Covid-19 seems to have sped up their adoption as the mass return to travel dovetails with a new concentration on personal health.
Here are some wellness retreats on the high end of the spectrum:
SAINT TROPEZ
Designed and completed by renowned French architect, Philippe Starck, five-star Lily of the Valley has just unveiled its exclusive-use villa, Villa W.
A year-round wellness destination for those looking to lose weight and get fit in stylish surroundings, Lily of the Valley specialises in expertly curated programmes for long-lasting weight loss, featuring an expansive 2,000sqm spa and fitness space with panoramic sea views, healthy Mediterranean gastronomy, and a private beach on the sandy Plage de Gigaro.
Tucked away within its own 1,559m² private grounds surrounded by lush greenery and a 17-metre pool that stretches the entire terrace length, Villa W is the perfect discreet stay away for guests to truly unwind, recharge and soak up the peaceful side of Saint Tropez.
Lead by international nutritionist, Dr Jacques Fricker – who spent ten years researching weight loss at the French National Institute of Health & Medical Research – and his team of in-house consultants, guests can book onto personalised programmes specialising in long term weight loss whilst enjoying the wide range of health facilities, gastronomy and water sport activities.
Available as a 4, 7, 10 or 14 day retreat, The Shape Club offers three programmes, each developed by Fricker's three-step TGV weight loss method.
BANGKOK
Set in Bangkok's preserved 'Green Lung', a protected jungle-clad island on the Chao Phraya River, RAKxa delivers tailored wellness programmes designed by certified medical doctors combining advanced medical treatments with revered holistic therapies alongside renowned Thai hospitality, resulting in a world-class medical destination. RAKxa offers a hyper-personalised journey with care and advice from expert medical doctors and traditional medicine gurus. Completing the wellness journey is a high-tech medical gym with Olympic athlete training equipment, hydrothermal spa facilities, an anti-inflammatory food philosophy, a cleansing tea lounge, an organic garden, and an enticing menu of workshops and activities.
An integrative wellness and medical retreat in Bangkok, it marries tradition, technology and nature.
QATAR
Managed by Chiva-Som, a pioneer in global wellness and a leading wellness destination in lifestyle transformation, Zulal Wellness Resort is Msheireb Properties' latest sustainable development initiative and the first of its kind Wellness Resort in the Middle East region, exclusively in Qatar.
A unique wellbeing haven, Zulal Wellness Resort is Qatar's largest wellness resort, and the world's first to blend Traditional Arabic and Islamic Medicine (TAIM) with a holistic approach.
Spread across 280,000-sq-m, Zulal Wellness Resort offers two distinct yet interconnecting experiences; Zulal Serenity, dedicated to adult guests; and Zulal Discovery, dedicated for families. Adults seeking a private and immersive health and lifestyle reset can access a wide range of therapeutic and lifestyle enhancement treatments based upon traditional Arabic and Islamic wellness principles at Zulal Serenity boasting 60 adults-only suites and villas.
Zulal Wellness Resort offers guests unique services and treatments, which are based upon Islamic wellness principles and use indigenous ingredients to the region. The resort aims to inspire guests with positive and sustainable lifestyle changes, holding the sustainability mission in its DNA.
AJMAN, UAE
Zoya Health & Wellbeing Resort, the Middle East's first-of-its-kind five-star wellness retreat, opened earlier this year offering a range of bespoke retreat programmes.
Situated within Al Zorah in Ajman and overseeing the stunning golf course and mangroves, the 61-key resort is owned and founded by Saudi National and experienced entrepreneur Ameer Said, who is committed to providing holistic and unique medical approaches to mind and body rejuvenation through retreat programmes and treatments.
Zoya is operated by Premedion, a spa consultancy and management company founded in Germany in 2005 as a subsidiary of Deutsche Seereederei GmbH with its registered office in Hamburg.