Cover Page
'Beyond gold and glamour'
Steigenberger Porsche Design Hotels aims for at least 15 hotels including in Dubai, Doha and Riyadh, says the company CEO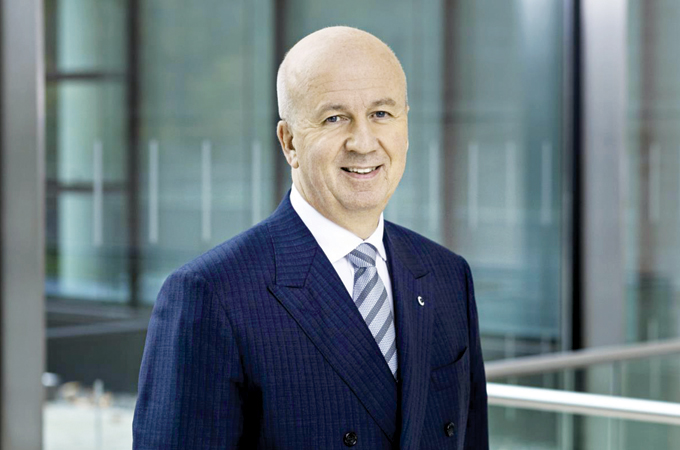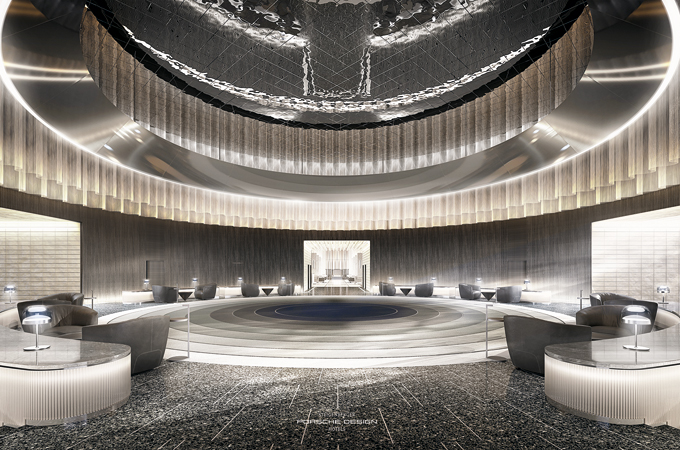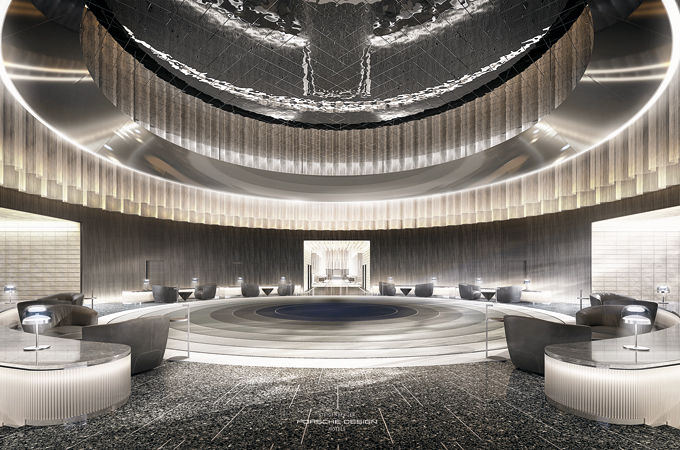 Deutsche Hospitality and the Porsche Design Group have shared further details about Steigenberger Porsche Design Hotels after first announcing the collaboration this July. This is the first time an automobile company has partnered with a hospitality brand on this scale.


Steigenberger Porsche Design Hotels will bring together design, technology and lifestyle at the very highest level. The result will be a unique brand experience created from the design philosophy and values of the exclusive Porsche Design lifestyle brand and the excellence and experience of Steigenberger, which boasts a representative tradition stretching back for more than 90 years.
"Both Porsche and Steigenberger, we set out thinking we wanted to do something different," Marcus Bernhardt, CEO of Steigenberger Hotels AG/Deutsche Hospitality, tells us during a one-on-one interview. "For Porsche, this is a great way to extend their brand values to a larger audience – not necessarily limited to owners of Porsche vehicles. They did their due diligence before trusting us with this prestigious partnership. Their brand is tremendous compared to ours, so they stand to lose a lot if the quality of the hotel is not good. But they have decided to take this risk with us."
The first planning stage involves the establishment of up to 15 hotels in global metropolises such as London, Singapore, Dubai, Doha, Riyadh and Shanghai, the CEO tell us. The hotels will offer at least 150 rooms, suites and penthouses. They will also have a remarkable restaurant and bar concept, exclusive Meet&Greet Cubes, and a health and beauty facility and gym extending over a minimum area of 1,000 square metres.
"Our latest addition in the lifestyle space, with a luxury leaning of course, is the Steigenberger Porsche Design Hotels. With this, we are definitely going out of the normal, not to redefine hospitality perhaps, but to bring something new to the market. Our joint goal is to establish a new hotel product for a global target group, which seeks uniqueness and which has the highest aspirations regarding quality.
"Luxury is not just about gold and glamour, it can be about outstanding innovation. We intend to combine Porsche's innovative technology with our tradition of service."
Steigenberger Porsche Design Hotels will boast an unusual and exceptional spatial and lighting concept. Innovative rooms and suites will feature a singular design and interior, which captures the spirit of the environment.
The development of Steigenberger Porsche Design Hotels is enabling Porsche Design to transfer its brand philosophy to exterior and interior architecture. This will allow design expertise to be made accessible to a broad section of the public via the vehicle of outstanding hotel projects.
Deutsche Hospitality already maintains a presence in the luxury, upscale, midscale and economy segments via the existing brands. "We have set ourselves the objective of achieving significant worldwide growth by 2027," Bernhardt continued. "Lifestyle brands that combine music, art and fashion – that are in touch with the local vibe – this is a mix we see working in Europe. House of Beats, a brand we recently launched in Berlin, is an innovative lifestyle brand with a profitable, flexible and unique concept based on local DNA. We have already signed three properties there after launching – Milan, Hamburg and Trieste.
"I think that Doha will be a great place for this property, for instance, with an art angle."
Having been to Qatar on his recent visits for the pre-opening of Steigenberger Hotel Doha, Bernhardt offers some advice to Middle East investors: "It's not about quantity, it is about quality. Investors need to be flexible and diversify their portfolio, not go hunting just for big, glamorous, lifestyle properties but also look more into economy and mid-scale properties, which are bringing back much higher profits."
Bringing together the renowned German and Qatari hospitality, Deutsche Hospitality has launched its first Steigenberger Hotel in Doha. Located in the heart of the commercial district of the city, Steigenberger Hotel Doha will welcome guests and residents to its exclusive property full of character, glamour and elegance during Fall 2021.
There is no update on Steigenberger Hotel Business Bay in Dubai but Deutsche Hospitality is set to open 20 new hotels by the end of 2023 in key leisure destinations including Dubai, Abu Dhabi, Ras Al Khaimah, Fujairah, Muscat, Salalah, Jeddah and Riyadh. The group's robust global expansion plan spans across its portfolio, including Steigenberger Icons, Steigenberger Porsche Design Hotels, Steigenberger Hotels & Resorts, MAXX by Steigenberger, Jaz in the City, IntercityHotel and Zleep Hotels.